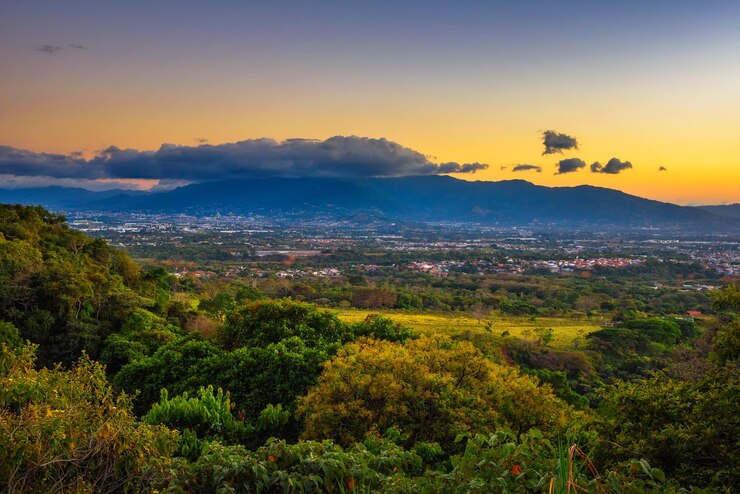 The Central Valley of Costa Rica is full of great one-day trips from Hotel Don Ernesto. Surrounded by volcanic mountains that are the birthplace of pristine rivers, rainforests, and waterfalls, opportunity abounds to explore and enjoy the scenery, wildlife, and fresh air in higher altitudes.  Let´s explore 5 Day Trips in the Central Valley from Hotel Don Ernesto that you can enjoy during your stay.
Hotel Don Ernesto sits on the southwestern slopes of the Central Valley and is just 20 minutes from the center of San Jose and the Juan Santamaria International Airport. Its convenient location means that several day trips to different natural attractions are easy and far away!  Here is a mixture of nature, culture, and history!
1. Poas Volcano
Costa Rica sits on the Pacific Volcanic Rim, and you can explore live, dormant, and extinct volcanoes all way down its volcanic mountain ranges that stretch down its center like a backbone. Thanks to their activity for thousands and millions of years, these volcanoes have enriched the soils with nutrients to create the perfect conditions for coffee plantations, vegetable and dairy farming, and much more. 
The Central Valley is home to several of these volcanoes, including the Poas Volcano, which is across the valley from Hotel Don Ernesto, making it a perfect day trip to enjoy.  With strict safety protocols in place due to recent activity, you will have the opportunity, weather permitting, to look down into the huge 1-mile-wide crater, one of the biggest in the world.
Hotel Don Ernesto recommends an early visit to the Poas Volcano as this 8,850 ft (2,697 m) high giant tends to be blanketed in clouds.  Protected within a national park, the Poas Volcano is a scenic and exciting day trip, including winding roads that make their way up the slopes through coffee plantations, strawberry fields, and dairy farms. Take note of the distinctive vegetation at the volcano's crater and how it has adapted to the acidity.
2. City Tour
Costa Rica is best known for its beautiful rainforests, white-sand beaches, and live volcanoes, a worthy recognition that brings many nature-loving visitors to its shores throughout the year. Most of the cities and towns are overlooked in the travel itineraries with so much to see and enjoy in the mountains, lowlands, and coastal teeming with wildlife and beauty.
Nevertheless, San Jose, Costa Rica´s capital city, has some historical and cultural treasures that are worthy of a visit. A tour of the city will show you some architectural beauties laden with a history that complement the museums, parks, inner-city suburbs, and gastronomical experiences specializing in Costa Rican culinary traditions and ingredients.
This walkable city center has some key attractions that are worth visiting. The National Theater and the Gold Museum are at the Cultural Plaza, while the National Museum, National Assembly, and Jade Museum are around the Democracy Plaza. Have a stroll around the Morazan and Spain Parks, too, which are next to the historical suburbs of Amon and Otoya.
3. La Paz Waterfall Gardens Nature Park
On the slopes of the Poas Volcano, find Peace Waterfall Gardens Nature Park, the Central Valley´s most popular one-day tour that combines nature, hiking, and wildlife in one place.  This one-day tour includes forests, waterfalls, tropical gardens, and fresh air.
Nature Park has a variety of nature-focused attractions that can fill your visit up.  With 5 waterfalls to visit, the 2.2 mile-long hiking trail, and viewing platforms, this is the park's main attraction and means a very good workout in nature. The trail and stairs are an architectural and engineering success story where no tree was cut down in their construction.
La Paz Waterfall Gardens Nature Park is also home to many wild animals that were saved by the authorities after being held as illegal pets. All these wonderful animals cannot be returned to their natural habitat, so now, they live peacefully and in spacious exhibits where they are taken care of. Observe jaguars, pumas, spider monkeys, toucans, sloths, snakes, frogs and many more animals during your visit to the nature park.
4. White Water Rafting
For those wanting an adrenaline rush on the pristine, white waters of the Costa Rican rivers, why not do some rafting?  The Pacuare River is one of the best rivers in the world for this fun-filled adventure where teamwork and thrills are part of the day.
Travel to the town of Turrialba at the far southern edge of the Central Valley along a scenic route passing through Cartago and farmland to the Pacuare River put-in, where your adventure on the water begins. With your life jacket and oar in tow, it is time to hop in your raft and begin the journey.
White-water rafting is a series of quiet patches of the river where you can enjoy the beautiful scenery and wildlife and other spots where the white water appears. These are the parts where the adrenaline levels rise, teamwork is key, and where your strength is pushed to the limits to move through and over the white waters to the other side. So much fun and very satisfying!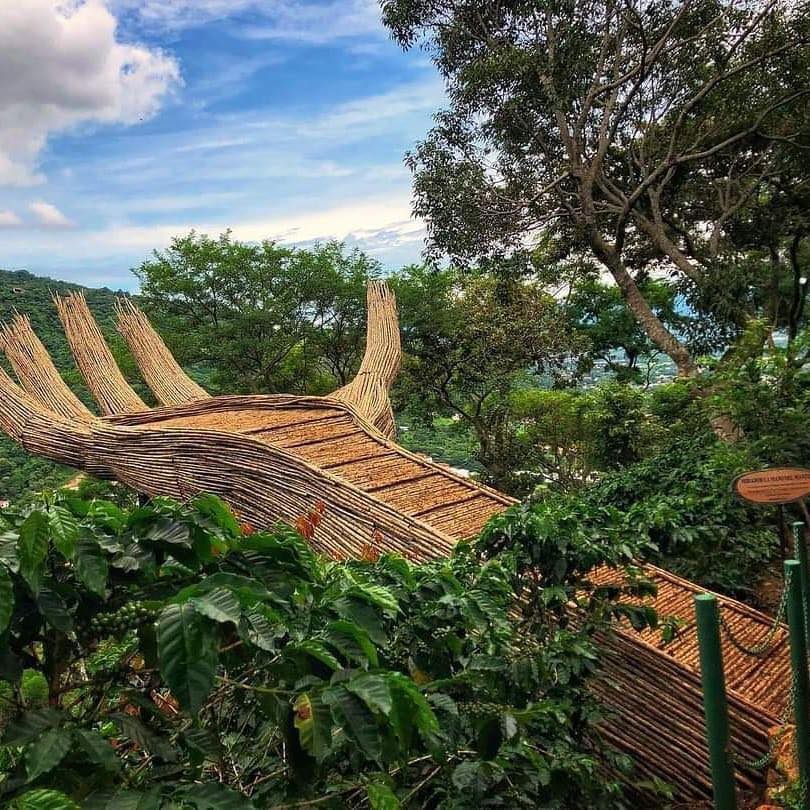 5. La Chimba and Coffee Plantation Tour
Hotel Don Ernesto by La Chimba is part of the Hacienda La Chimba, which offers a day trip without getting into your car or a tour bus. A combo of four activities in nature makes this a fantastic day of fun. So, after a leisurely breakfast and a wonderful night´s sleep in your Hotel Don Ernesto suite, put on your walking shoes and a sun hat as it´s time to go!
Take the 4.5km long Mantra Trail with its Instagram photo-ops, including the Buddha, Open Hand, and Butterfly wings, fly over the coffee plantation on the zipline, or try the high-ropes and hanging bridges that test your limits.  Take the coffee tour and learn about the ins and outs of coffee farming, roasting, and tasting.
Fun one-day tours that are not far from Hotel Don Ernesto for you to enjoy. Which one is your favorite?